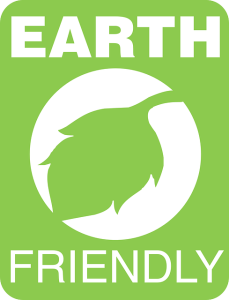 Being in business means having operation costs. Being in business means using energy for everyday operations.  There are many factors that must be in place to keep a business running.  More times than not, a businesses main goal is it's bottom line….money.  Money is a factor, otherwise you cannot run a business.  At SDMC money is one aspect, and an important one, however, it is not where our focus is it at.  Our goal is to bring clean, unprocessed protein to the market, while maintaining our actions to promote a healthier environment. Our focus branches off  to promote local farms and ranchers,  increase awareness in the fact that not all meat is created equal, remain more than just humane to the animals, and to keep the environment in mind in our actions.  If we keep our focus in mind, or goal will come to fruition, and money will naturally be made.  It is the  counterpart is the mix of the right actions.
As a meat plant, even though we are a lot smaller than many other meat and poultry plants out there, we use a lot of energy.  Being that part of our goal is to promote a healthier environment, we continually work with a energy specialists to help us keep our energy use and costs at bay.  One of the wisest investments we recently made for our company was the switch to solar power.  A big thank you to the owners and staff at Santa Ana Solar Energy. They are a smaller company that has provided excellent service to us.  It's one thing to cut energy costs by operating at night, when electricity cost is less, but it's another thing to stop relying on fossil fuels for energy needs.
Beyond solar panel installation, we must also pay attention to water conservation.  We are meat company that must sanitize, wash, and use water often. Therefore we constantly have to adjust both our operational and sanitization processes.  We take this beyond just what we have to do, but educate our employees on conservation and awareness.  We offer incentives when water and energy use is below what it should be.  The money we save, we put in to educating and rewarding those that help us to make it possible.  Not only do we create employee interaction and encouragement, but we save money and conserve the earth.
We are very proud as a company to implement energy conservation in our business and to be able to educate our employees on it.  This encourages them to take this mindset into their own homes and lives and make an even larger impact.  We also decrease the amount of money we spend on unsustainable practices.  This gives of the freedom to reflect our savings in the prices of our products, the benefits to our employees and continuos development on conservation.  We make customers happy, our employees happy, and ourselves happy.  Take a moment and think of areas that you could conserve in your everyday life. It just takes everyone becoming aware and doing a little more to reduce waste.
Thank you from all of us at San Diego Meat Company!  And thanks again Santa Ana Solar Energy!
Next post will be on the cuts of a cow.  Learn what each cut is and recipes it's best for.